Apple iPhone 12 Mini - A14 Bionic, the fastest chip in a smartphone. An edge-to-edge OLED display. Ceramic Shield with four times better drop performance And Night mode on every camera.

Key features -
• 5.4-inch Super Retina XDR display, Flawless flat‑edge design.
• Advanced dual-camera system with Night mode selfies.
• Dolby Vision recording with 700 million colors.
• Superfast 5G
• Industry-leading IP68 water resistance
• A14 Bionic chip
• Advanced dual-camera system with 12 MP Ultra Wide and Wide cameras, Night mode, Deep Fusion
• 12MP TrueDepth front camera with Night mode and 4K Dolby Vision HDR recording
• Supports MagSafe accessories like power bank, wallet etc for easy attach and faster wireless charging
• Industry-leading IP68 water resistance (maximum depth of 6 metres up to 30 minutes)
Buy iPhone 12 mini & earn upto
8426 points
iPhone 12 mini
STARTING FROM
₹74,900.00
prices incl. of GST
EMI PLAN (MONTHS)
MONTHLY INSTALLMENTS
INTEREST (PA)
EFFECTIVE COST
6
10,424.62
15
62,548
9
7,078.41
15
63,706
12
5,406.47
15
64,878
18
3,736.84
15
67,263
24
2,904.35
15
69,704
EMI PLAN (MONTHS)
MONTHLY INSTALLMENTS
INTEREST (PA)
EFFECTIVE COST
6
10,394.90
14
62,369
9
7,049.77
14
63,448
12
5,378.22
14
64,539
18
3,736.84
15
67,263
EMI PLAN (MONTHS)
MONTHLY INSTALLMENTS
INTEREST (PA)
EFFECTIVE COST
6
10,394.61
13.99
62,368
9
7,049.50
13.99
63,446
12
5,377.95
13.99
64,535
18
3,736.54
14.99
67,258
24
2,904.04
14.99
69,697
EMI PLAN (MONTHS)
MONTHLY INSTALLMENTS
INTEREST (PA)
EFFECTIVE COST
6
10,365.25
13
62,192
9
7,049.77
14
63,448
12
5,378.22
14
64,539
18
3,736.84
15
67,263
24
2,904.35
15
69,704
EMI PLAN (MONTHS)
MONTHLY INSTALLMENTS
INTEREST (PA)
EFFECTIVE COST
6
10,365.25
13
62,192
9
7,078.41
15
63,706
12
5,406.47
15
64,878
18
3,736.84
15
67,263
24
2,904.35
15
69,704
EMI PLAN (MONTHS)
MONTHLY INSTALLMENTS
INTEREST (PA)
EFFECTIVE COST
6
10,394.90
14
62,369
9
7,107.08
16
63,964
12
5,434.76
16
65,217
18
3,765.08
16
67,771
24
2,932.87
16
70,389
EMI PLAN (MONTHS)
MONTHLY INSTALLMENTS
INTEREST (PA)
EFFECTIVE COST
6
10,365.25
13
62,192
9
7,021.23
13
63,191
12
5,350.09
13
64,201
18
3,736.84
15
67,263
24
2,904.35
15
69,704
EMI PLAN (MONTHS)
MONTHLY INSTALLMENTS
INTEREST (PA)
EFFECTIVE COST
6
10,454.35
16
62,726
9
7,107.08
16
63,964
12
5,434.76
16
65,217
18
3,765.08
16
67,771
24
2,932.87
16
70,389
EMI PLAN (MONTHS)
MONTHLY INSTALLMENTS
INTEREST (PA)
EFFECTIVE COST
6
10,350.42
12.5
62,103
9
7,035.51
13.5
63,320
12
5,364.16
13.5
64,370
18
3,694.69
13.5
66,504
24
2,904.35
15
69,704
EMI PLAN (MONTHS)
MONTHLY INSTALLMENTS
INTEREST (PA)
EFFECTIVE COST
6
10,454.35
16
62,726
9
7,107.08
16
63,964
12
5,434.76
16
65,217
EMI PLAN (MONTHS)
MONTHLY INSTALLMENTS
INTEREST (PA)
EFFECTIVE COST
6
10,365.25
13
62,192
9
7,021.23
13
63,191
12
5,322.04
12
63,864
18
3,652.82
12
65,751
24
2,819.70
12
67,673
EMI PLAN (MONTHS)
MONTHLY INSTALLMENTS
INTEREST (PA)
EFFECTIVE COST
6
10,335.64
12
62,014
9
7,049.77
14
63,448
12
5,378.22
14
64,539
18
3,736.84
15
67,263
24
2,904.35
15
69,704
EMI PLAN (MONTHS)
MONTHLY INSTALLMENTS
INTEREST (PA)
EFFECTIVE COST
3
20,535.01
17
61,605
6
10,484.11
17
62,905
9
7,135.80
17
64,222
12
5,463.14
17
65,558
EMI PLAN (MONTHS)
MONTHLY INSTALLMENTS
INTEREST (PA)
EFFECTIVE COST
6
10,394.90
14
62,369
9
7,078.41
15
63,706
12
5,406.47
15
64,878
EMI PLAN (MONTHS)
MONTHLY INSTALLMENTS
INTEREST (PA)
EFFECTIVE COST
6
10,365.25
13
62,192
9
7,049.77
14
63,448
12
5,378.22
14
64,539
18
3,736.84
15
67,263
24
2,904.35
15
69,704
EMI PLAN (MONTHS)
MONTHLY INSTALLMENTS
INTEREST (PA)
EFFECTIVE COST
6
10,335.64
12
62,014
9
6,992.74
12
62,935
12
5,322.04
12
63,864
18
3,652.82
12
65,751
24
2,819.70
12
67,673
EMI PLAN (MONTHS)
MONTHLY INSTALLMENTS
INTEREST (PA)
EFFECTIVE COST
6
10,394.90
14
62,369
9
7,049.77
14
63,448
12
5,406.47
15
64,878
18
3,736.84
15
67,263
24
2,904.35
15
69,704
Trade in your old phone and get attractive exchange price.
Click Here T&C
For Non pre order LOBS the Amount for confirming the order would be 100%
Opt in for a Trade-in offer and get the estimated value by providing the details of the old device.
Trade in will be executed on site by our Trade-in partner, Servify once the preorder iPhone is purchased.
Final Buyback value will be evaluated by Servify Service engineer post diagnosis & physical Verification of the device.
Customer accepts the final buyback price based on the diagnosis & physical verification conducted by the Service engineer on site.
Customer to provide Bank account details to service engineer for Buyback amount disbursal instantly into customer bank account.
iPhone 12 mini is available to buy in increments of 1
We care & here's

what you get
Fast & free contactless delivery
Personal session & training
Free & easy returns
Online shopping support with an Aptronix Expert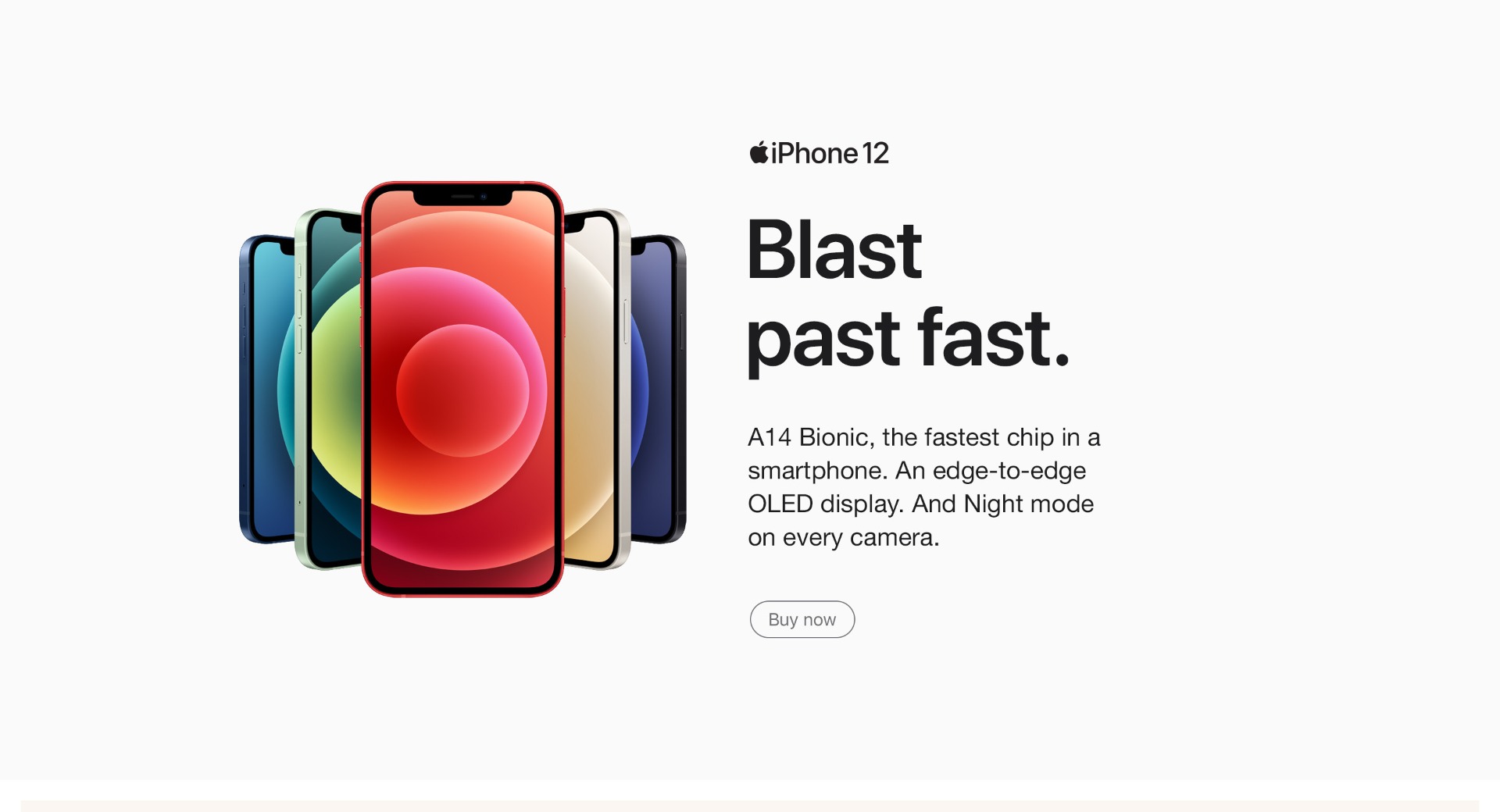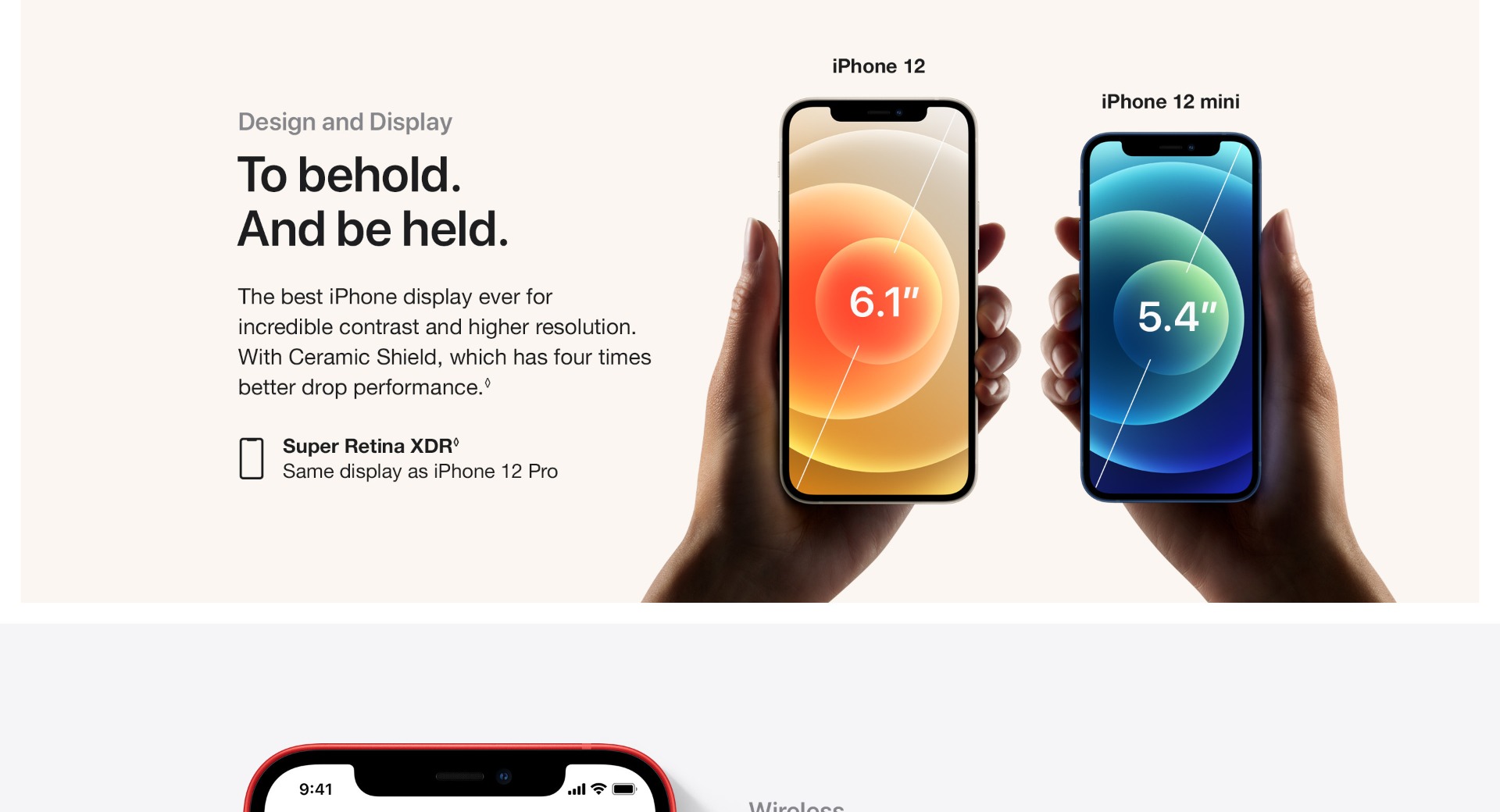 Key Features:
Display:
- 2340x1080-pixel resolution at 476 ppi
- 2,000,000:1 contrast ratio
- 625 nits brightness (typical)
- 1200 nits brightness (HDR)
- Rated IP68 (imum depth of 6 meters up to 30 minutes)

Chipset:
- 6-core CPU with 2 performance and 4 efficiency cores, New 4-core GPU, New 16-core Neural Engine

- Camera:
- Dual 12MP camera system: Ultra Wide and Wide cameras
- Wide: ƒ/1.6 aperture
- Ultra Wide: ƒ/2.4 aperture and 120° field of view
-2x optical zoom out
-Digital zoom up to 5x
Network and wireless:
- 5G (sub‑6 GHz) 
- Gigabit LTE with 4x4 MIMO and LAA4
- Wi‑Fi 6 (802.11ax) with 2x2 MIMO
- Bluetooth 5.0 wireless technology `

Battery:
- MagSafe wireless charging up to 15W
- Qi wireless charging up to 7.5W
- Fast-charge capable: Up to 50% charge in 30 minutes with 20W adapter or higher

- Dual SIM (nano-SIM and eSIM)
- Apple iPhone 12 mini available in 4 colours Silver, Gold, Graphite, Sierra Blue with storage options 64 GB, 128 GB, 256 GB.
Apple iPhone 12 mini - high-powered smartphone in the industry! The iPhone 12 mini has a 5.4" Super Retina with XDR Display, Flawless flat‑edge design, the fastest A14 Bionic chip with Third Gen Neural Engine, dual back camera - wide and ultra wide cameras with night mode, dust resistance, water resistance upto 6m for 30 minutes, faster and more secure face id, longer battery life, Apple TV+ subscription for a year* and five stunning finishes, and much more!